Considerations Prior to Setup
Requires UnityIS Web version 10.33.99 or newer.
Azure controller has been pre-configured
Azure Driver must already be added to UnityIS
Azure controller must be accessible from UnityIS Server via port 443
---
Log into UnityIS, click on the 'Configuration' module and select 'Hardware Manager':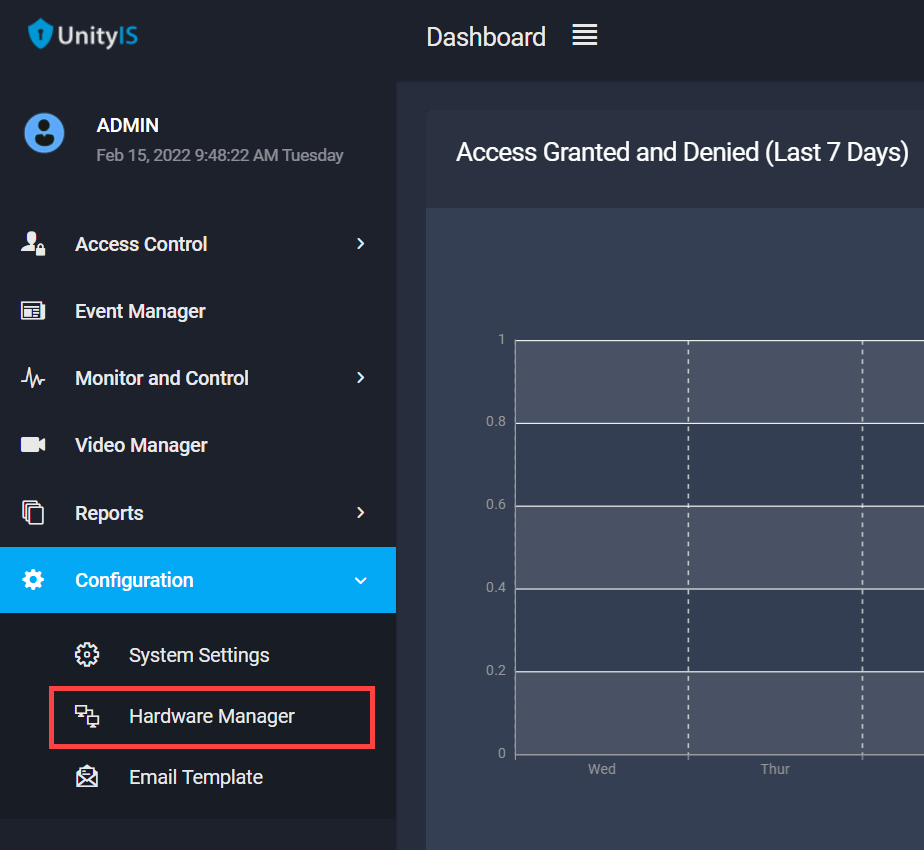 Select the Azure hardware driver ('Access Control Driver') and click the 'Add/Delete' button to view the dropdown menu: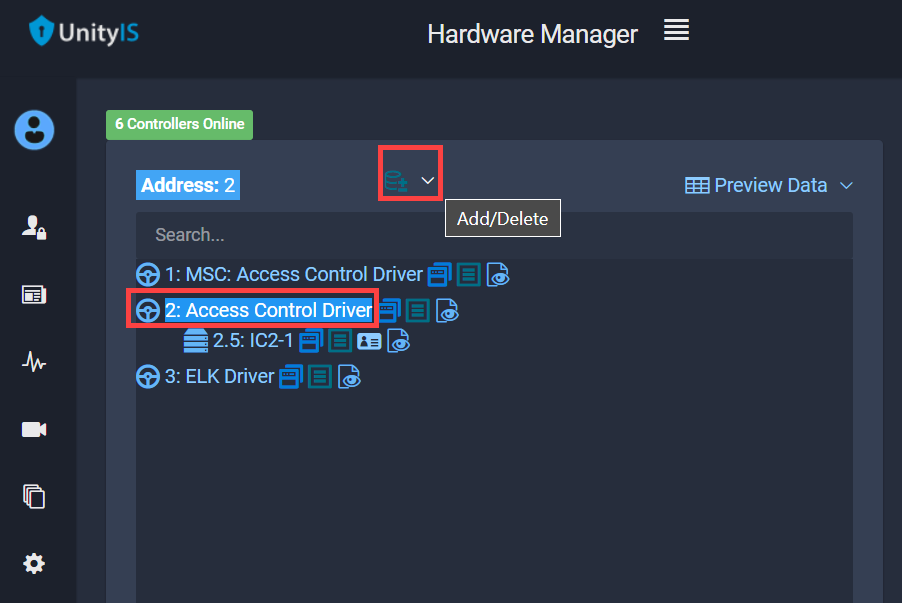 From the 'Add/Delete' dropdown menu select 'Add Controller' and a new window will open: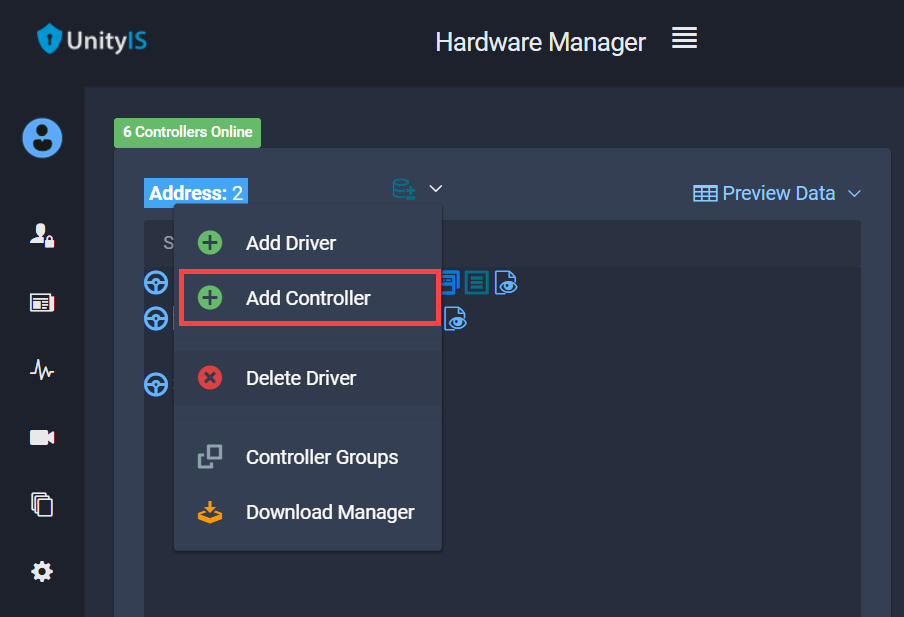 In the 'Add Controller to Driver X' window Enter the following properties:

Controller Group: Select the Controller Group this controller will be a part of (default is Controller Group 1).
Controller Type: Select Azure controller model (IC2).
Controller Address: The next available driver address will automatically be selected. You can select a different address if needed.
Description: Enter controller description (Main Entrance, Server Room etc.)
Click 'Add Controller' when finished. (The Window will automatically close)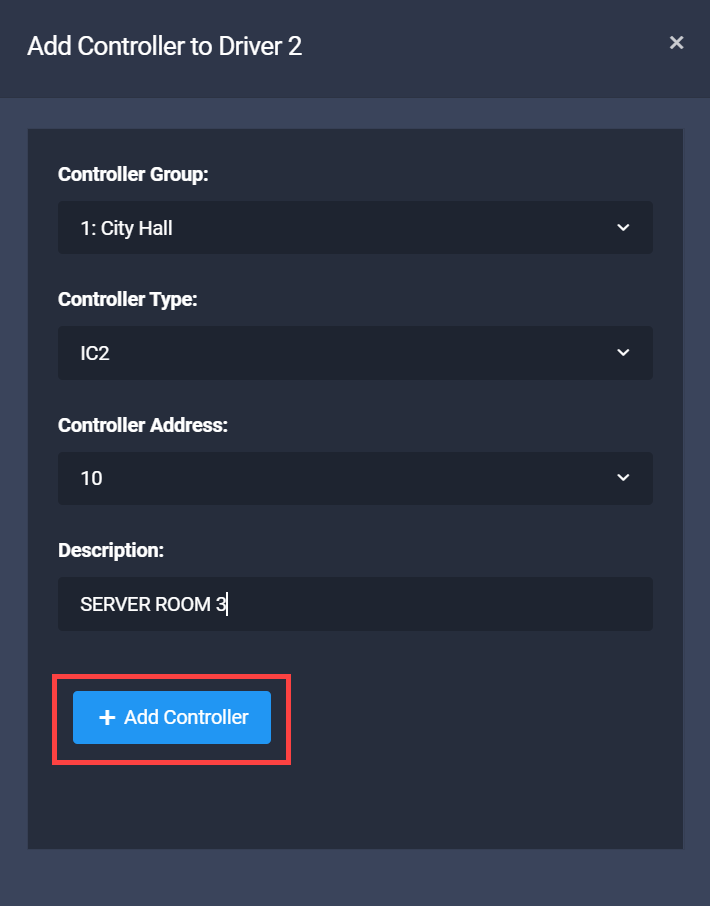 Select the newly added Azure controller and click on the 'Controller Properties' button: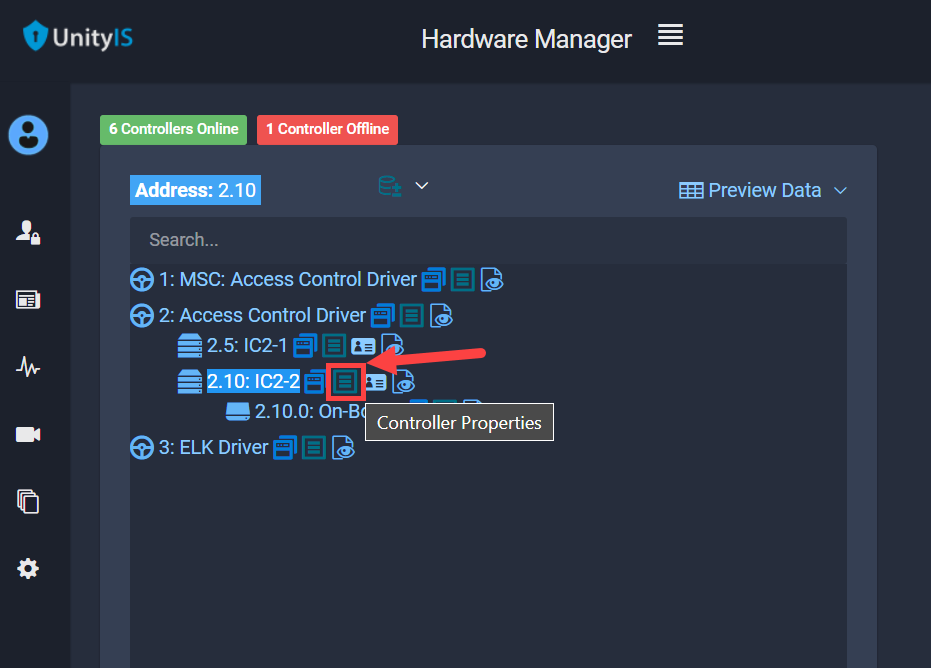 In the controller properties window enter the following:

Description: Enter controller description (Main Entrance, Server Room etc.)
Poll: Enabled be default. Uncheck if controller will be offline for the foreseeable future)
Channel Port: Default is '443'.
IP Address: Enter controllers IP Address.
Door Setup: Default is 'Two Doors'. If only 1 door will be used select 'One Door'.
MAC Address: DO NOT MANUALLY ENTER. This will auto populate when controller comes online
Time Zone: Select the time zone the controller where the controller will be located.
Click the 'Save' button when finished. (Window will automatically close)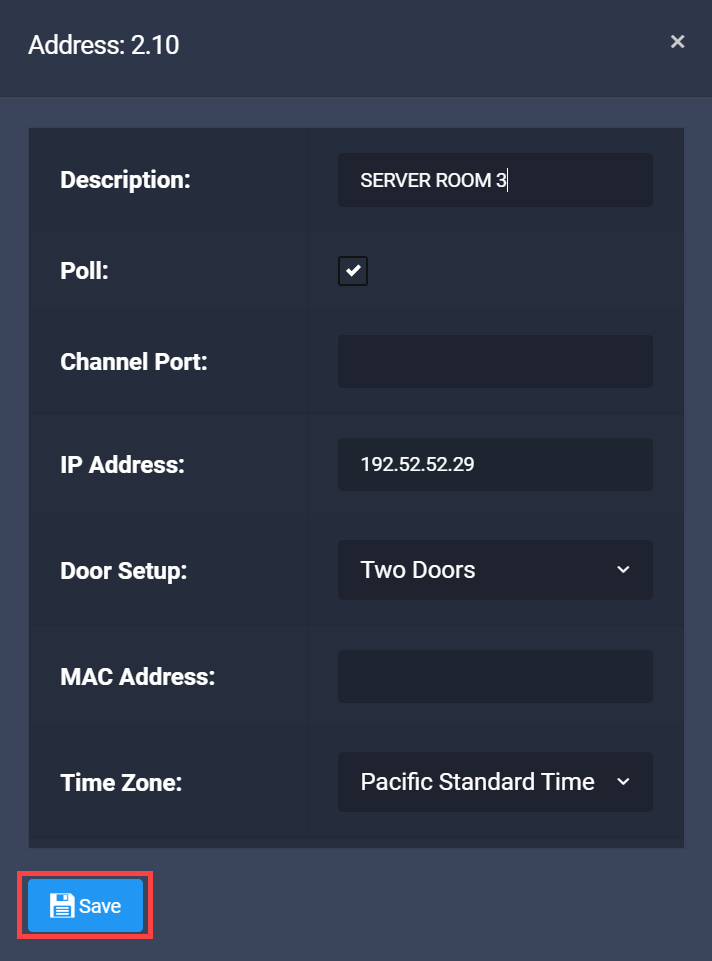 Controller Status Screen should now display 'ONLINE' and show the date/time which might be incorrect until a hardware download is sent to controller.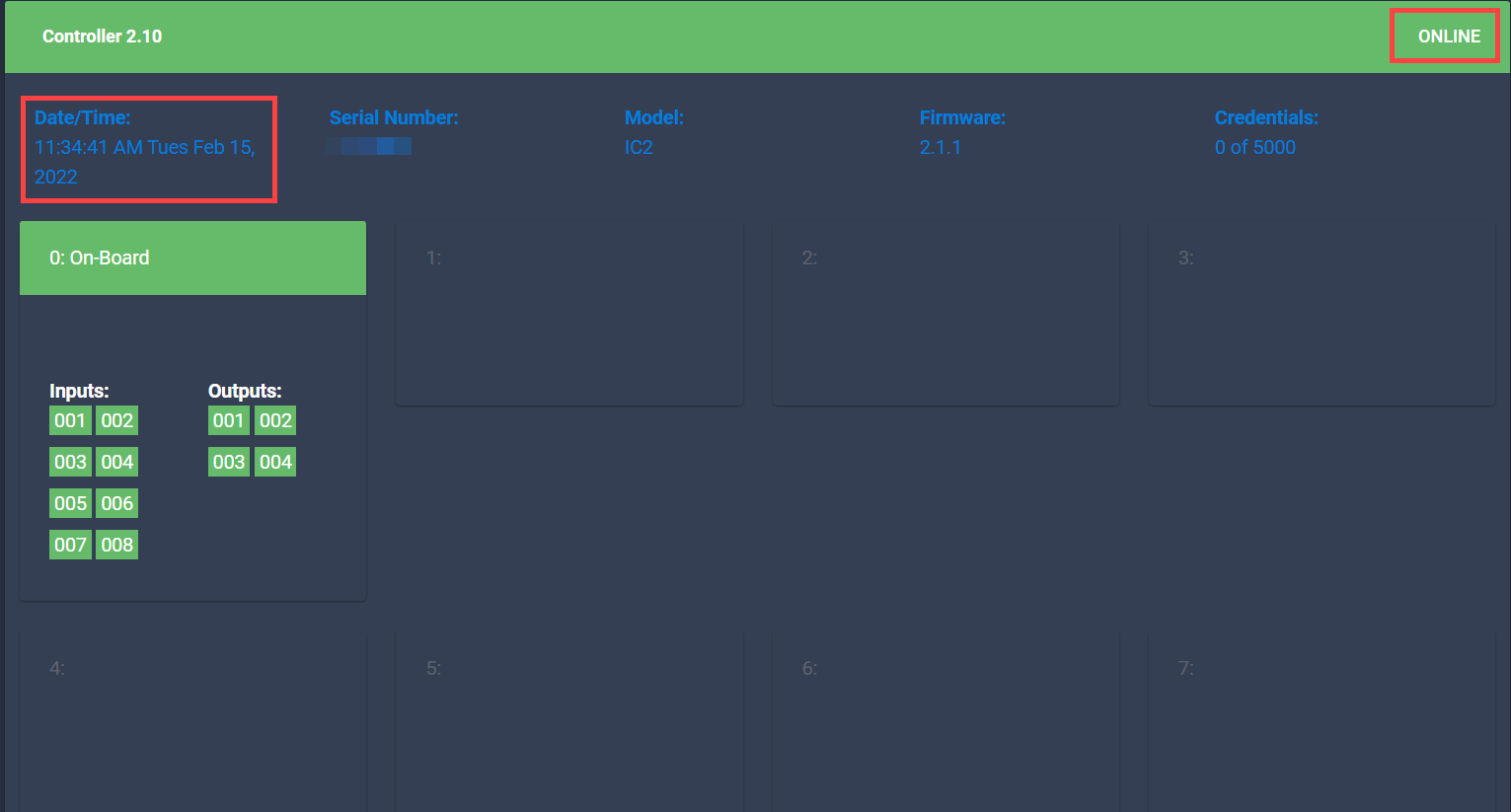 Controller is now ready to be configured (Rename devices, time schedules, access levels, card formats etc.) in UnityIS.